Sales Approaches
Defining Your 'Ideal Customer Profile' for Sales Success
When scDataCom first started, we were "YES men." As a hungry and eager young business we were willing to do anything and everything under the low voltage umbrella. We were motivated for work and willing to stretch our "figure it out muscles" — you name it, we did it. Those first couple of years our past performance portfolio was all over the place — from high end residential, to small business to secure government facilities, we did it all.
As we got a little bit older and wiser, we started to realize that not all business was good business. Though we were proud of our ability to overcome obstacles and learn new skills, we discovered that this also had costs — employee frustration, eroding margins, and more. We started to question our "yes, we can" methodology. Instead, we started asking ourselves "yes we can, but should we?" We discovered that growth depended more on the bottom line than it did the top line, and we set out on a mission to discover what good business looked like for scDataCom.
To aid us on this journey, we enlisted the talents of a business coach. One of the first things she challenged us to do was to define our ideal customer profile in order to come up with a thoughtfully — and carefully — curated list of target customers and activities that supported, not distracted, from acquiring these targets. This required us to dig deep and discover what our team did very well, what was needed in the marketplace, and where these two items collided in a way that provided us a distinct advantage.
This guidance sparked a companywide "scaling up" journey that was remarkably successful. We focused on our new ideal customer profile exclusively and, in the first year, this approach yielded more than $5 million in new opportunities and a revenue increase of 236 percent in our commercial market.
We coined our new sales strategy the "shotgun to sniper approach" because that's the true element of what we did. We knew the attributes of our ideal customer and we applied laser-like focus and attention to reaching them. With very little money budgeted for marketing or advertising campaigns, we got very strategic on where we invested our energy and leaned into our team's creative genius and low-cost digital marketing strategies.
Alaina Meyer is owner and president of scDataCom, a member of the PSA Network. Recognized nationally as an expert in physical and electronic security systems, scDataCom specializes in large organizations with complex requirements. The organization is headquartered in Savannah, Ga., and serves large commercial customers within the local area as well as public agencies across the nation.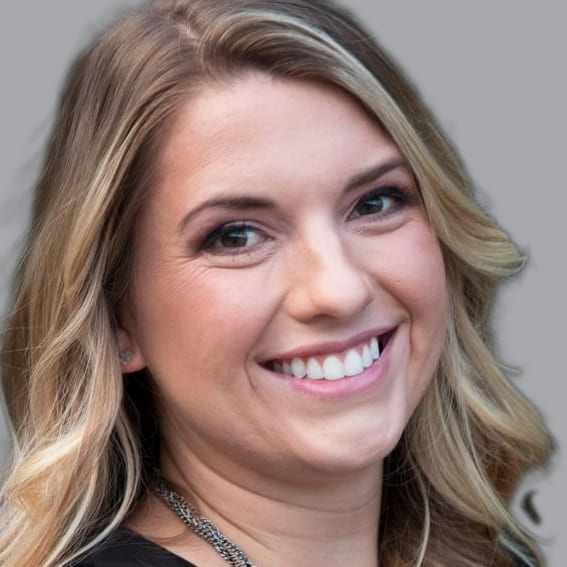 After 10 years in business we had no problem coming up with a multitude of customer profiles that we were interested in targeting. After covering the walls of our conference room in sticky notes, we were able to introspectively refocus our efforts on quality, not quantity. We determined which clients we had the most long-term success with, which meant considering factors other than recent sales volume, such as lifetime contract values, overall margins, cost of acquisition, competition, their growth potential, and more.
We challenged our team to identify what type of work they really like to do and therefore do really well. To paraphrase Marie Kondo, which clients spark joy? If you're interested in implementing a ICP into your own sales efforts, I have outlined the basic steps to our strategy below:
Step 1: Grab your team. This is an exercise best done in a think tank — so grab some smart people from different teams within your organization. This is going to be a company-wide focus and you'll want robust input. For instance, some clients may appear wonderful to the sales team, but your accounting department may reveal that they have a history of late payments.
Step 2: Name names. Ask your team to create a list of the top five customers or installations that, in their opinion, have been exceptionally successful. What made the customers great to work with?
'We coined our new sales strategy the 'shotgun to sniper approach' because that's the true element of what we did. We knew the attributes of our ideal customer and we applied laser-like focus and attention to reaching them.'
Step 3: Dream big. Ask the same team which companies, in a perfect world, they would like to turn into customers.
Step 4: Find the common denominators. Review the customer and dream list accounts named above and you will see similarities. What characteristics do they have in common that make them a good fit for your business? What industries are they in? How big are they? Where are they located? How many people work there? What is their annual security budget? Annual revenue? What type of technology do they use? Are they an expert or novice end user?
Step 5: Define your ideal client. Pull it all together.
When defining our own ICP, the results were conclusive: Our team loved working on complex integrated systems in support of big, tech savvy clients who knew enough to appreciate the workmanship scDataCom prides itself on.
This boiled down to our ICP: A company doing at least $10 million in annual revenue with a physical location within 200 miles of our headquarters. They operate in an industry where security is a critical part of their business operations and consequently have at least one full time employee dedicated to their security program. We named our ICP "Jake" and use this term often as we consider sales targets (e.g., is business XYZ a Jake?).
In closing, the simple yet tricky process of defining our ICP has been a game changer for scDataCom, and turned our approach from a wide spray of shotgun pellets to the laser focus of a trained sniper. We still love to get a yes, but we are careful to use a lot of no's along the way. We've learned to identify what works for us and to say, "Thanks, but no thanks" to opportunities that will yield less than exceptional results for the company, for our team, and for the customer. //