Service Providers
Managed Service Provider Upnine Partners With Integrators for Enterprise-Level Service
Boston-based Upnine is a national comprehensive managed service company with programs designed for mission-critical integrated physical security, networking, IoT and edge technology and wireless connectivity platforms for end users to stay on top of system health and prevent problems before they happen.
Launched in November 2022 by Founder Brad Caron and Co-Founder Bill Savage, Upnine works with security integrators to deliver these services to their customers and increase their RMR. The company has customers in California, Seattle, the East Coast and the U.K., and runs a pilot program with Norwell, Mass.-based integrator Signet Electronic Systems Inc. to service its enterprise-scale customers. These include large municipalities, hospital networks with multiple locations and transportation companies like Amtrak.
Savage has been on the manufacturing side of the security business for 25 years, starting at Pelco, where he built out the company's technical support group and developed new tech strategies as the company transitioned from analog to digital manufacturing. Later, at AMAG Technology, he served as executive vice president of its tech and professional services group for the U.S. He recently hired industry veteran Bob Ryan, formerly of video-based surveillance provider DTiQ, as senior sales executive.
The rise of DIY security systems and services has put a crimp on integrators' revenue, and using service providers like Upnine helps integrators retain a competitive edge, Savage said. "The poor integrator is getting eroded in all different directions: manufacturers are trying to go direct, big contractors are taking on cabling because the DIY is simple, and slowly integrators are being forced out revenue-wise," he said. "Signet has seen value in filling the gap as others try to erode it from them."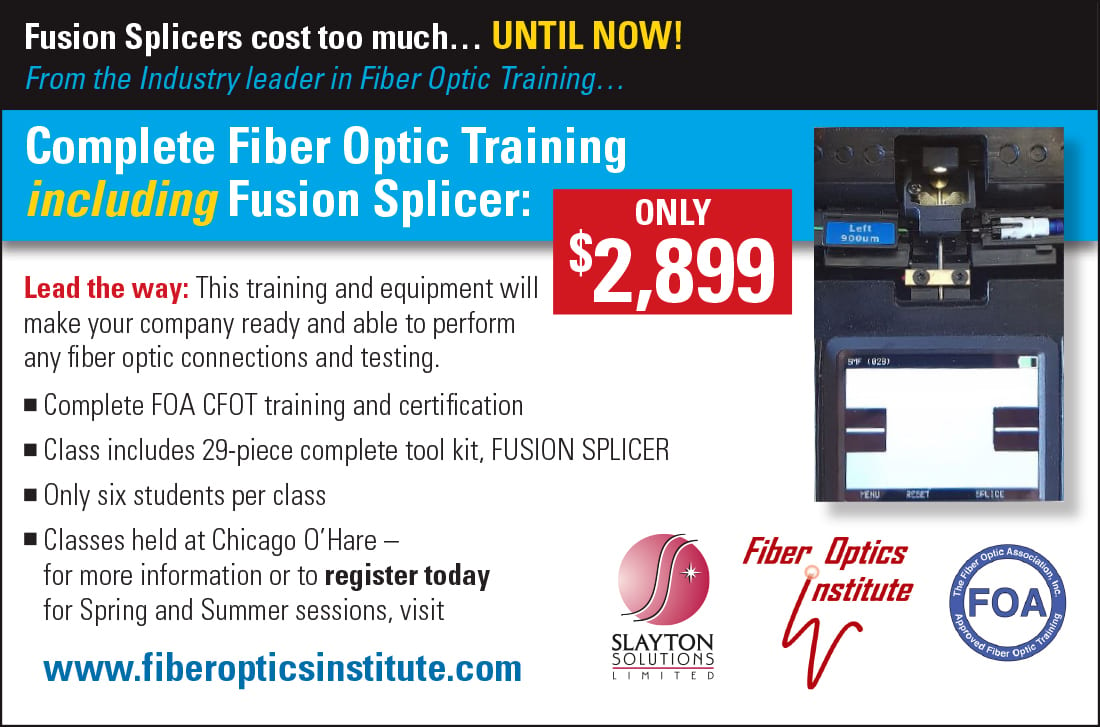 Most of Signet's clients have a physically large geographic coverage area, for network as well as the devices on that network, said Andrew Pelletier, executive vice president at Signet. During the pandemic, Signet realized it needed to be more proactive on reporting on how its clients' security systems were functioning. "As the integrator market has been doing for a while, we were looking at the IT market, where most solutions converged on a network," he said. "We thought providing managed services would be a good sweet spot for our clients. … We were looking for partners, and our relationship with Upnine started and bloomed from there."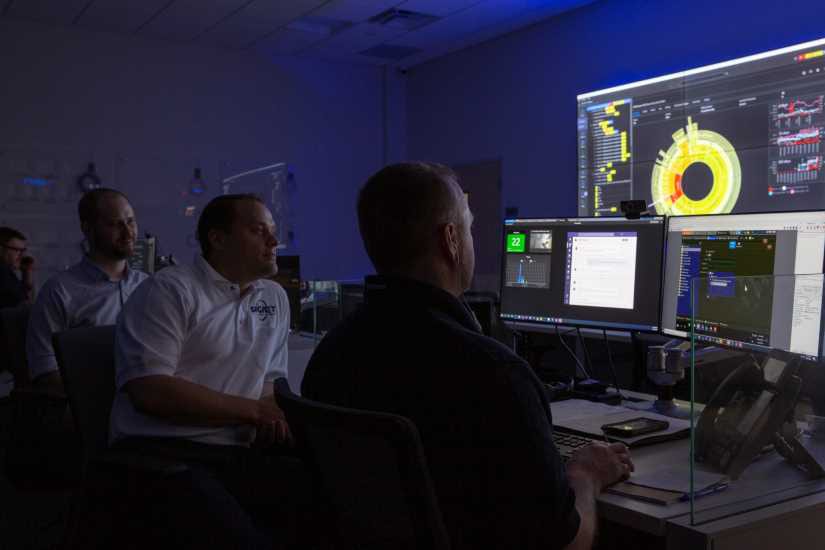 For the past six months, Signet has used Upnine's managed services for several of its clients. "So far it's been a big success, being able to write a monthly report with device and system uptime, tickets taken care of, and more," Pelletier said. "It's already made a huge impact."
Using Upnine enables integrators to provide their largest customers with a range of services they wouldn't normally be able to offer without hiring expensive IT personnel, Savage said. "With large entities, it's impossible for them to manage, so we do professional services on preprogramming, health checks on all systems, and help with IP schemas, and we do it all remotely. The installation guy racks it up, and we test it and monitor it."
Upnine draws up an on-site agreement with the customer, but actually partners with Signet to provide the services under a Signet-branded service. "It's their customer; we fortify everything, we fix the problems, and it saves them the four-hour window time of driving there, disrupting business, and cuts down on their service time," Savage said. Integrators can realize a 30 to 50 percent annual reduction on truck rolls by using Upnine's services, he added.
"We have our own customers as well and have worked with other integrators to provision health checks before they go in and do a service agreement," Savage said. "It's a sales tool for the integrator."
Integrators using Upnine can upsell or upgrade the services to their customers, whether they provide the service themselves or use Upnine. The company is ISO 27001-certified — which sets out best practices for an effective information security management system — and is increasingly popular in the bid world.
"One of biggest challenges in the integrator space is transitioning our classic technicians from screwdriver to keyboard," Pelletier said. Hiring ISO-certified technicians is expensive, especially when they're only called into service when things get really challenging. Being able to provide this level of service bars entry into the managed services area for many integrators, he said. "Upnine offers staff augmentation to offer managed services to clients without the level of complexity and barrier to entry," he added. "It really is a very unique value proposition they present to integrators and clients."
Upnine has already reached out to several large integrators about offering its services to their customers, Savage said. "We're targeting the larger integrators because their installations are larger so the pricing for monitoring works two ways: it gives them another revenue source, and operationally, makes them very effective by reducing truck rolls or hiring personnel with the level of certification needed to support these installations."— By Laura Mazzuca Toops, SDM contributing writer //
AMAG Technology Announces Integration With RealNetworks
AMAG Technology, an Allied Universal Co., announced its Symmetry Access Control software now integrates with RealNetworks' SAFR SCAN facial authentication reader to provide door access.
The touchless facial reader, integrated with Symmetry, scans faces to determine if an individual is allowed access to a door and authenticates up to 30 people per minute. SAFR SCAN's facial detection technology is 99.9 percent accurate and uses anti-spoofing technology to ensure accurate identification, the company described. The integration provides a secure and reliable solution that is ideal for both indoors and outdoors in any lighting and environment.
The server-to-server integration between Symmetry Access Control and SAFR SCAN is transparent to the user. All data between the two systems automatically syncs.
"We are excited to offer an integration that provides seamless, dual-authentication for our customers with SAFR SCAN," said AMAG Technology vice president of product management, Jonathan Moore. "The facial detection and authentication technology allows users to quickly and securely access doors in any environment when used with Symmetry Access Control."
Users can enroll though Symmetry Mobile, AMAG's mobile credential management platform. From the app, users can take their own photo and — when approved by the security team — it will automatically synchronize into the SAFR SCAN database.
IMAGE COURTESY OF AMAG TECHNOLOGY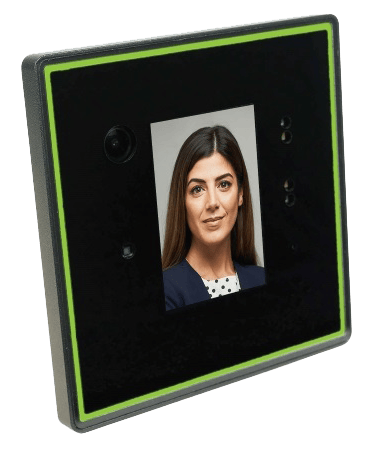 "AMAG's vision to constantly enhance the customer experience with technologically advanced solutions is perfectly aligned with what SCAN was designed to provide with a facial authentication reader," said Paul DiPeso, president of SAFR from RealNetworks. "We're thrilled with the partnership between AMAG and SAFR."
Brivo Expands Mobile Credentials With Employee Badge in Apple Wallet
Brivo announced it has launched support for employee badges in Apple Wallet, expanding its mobile credential options.
Brivo corporate customers can enable employees to easily and securely add their employee badge to Apple Wallet and hold their iPhone or Apple Watch near a reader to unlock office doors, turnstiles, elevators and key card-protected amenity spaces — eliminating the need to open an app or present a traditional, physical access key. Mobile credentials for employee badge in Apple Wallet offers several enhancements to the user experience that are not currently available with the Bluetooth-based Brivo Mobile Pass credential, including:
Express Mode allows iPhone users who add their employee badge to Apple Wallet to access locations with just a tap — no need to unlock or even wake up their device.
If an iPhone needs to be charged, users can still use their device to access office spaces and amenities for up to five hours with Power Reserve.

If an employee's Apple device is lost, they can easily disable their employee badge using Apple's FindMy app.
"We're excited to announce the launch of this capability for our corporate customers to bring a new level of ease and convenience to their employee experience," said Steve Van Till, founder and CEO of Brivo. "With employee badges in Apple Wallet, companies can now provide a secure, fluid experience for employees to access their spaces with just a tap of their iPhone or Apple Watch."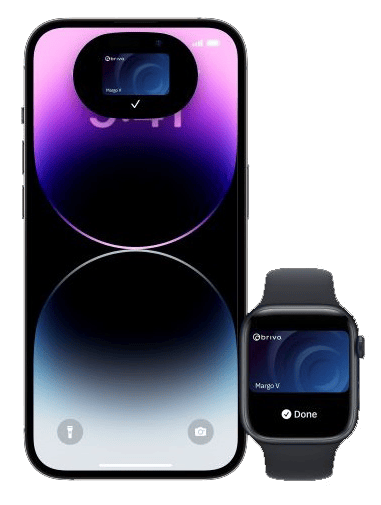 Brivo launched Brivo Mobile Pass in 2015 and has issued over two million mobile credentials since. Brivo's corporate customers can issue employee badges in Apple Wallet through the Brivo Access platform. Users can download the Brivo Mobile Pass mobile application and then tap "add to wallet'' within the app to safely and securely add their employee badge to Apple Wallet."
For more information, visit Brivo. //
ASSA ABLOY Integrates IP-Enabled Access Control Locks With Genea Access Control
ASSA ABLOY Opening Solutions announced the integration of its IP-enabled PoE (Power over Ethernet) and Intelligent Wi-Fi access control locks with Genea Access Control, a leader in cloud-based access control software.
"Genea is excited to partner with ASSA ABLOY," said Genea CEO Michael Wong. "By leveraging the power of Genea's cloud-based access control with ASSA ABLOY's wireless door locks, we can now provide our partners, IT and security teams with a seamless and convenient way to control access to their facilities. Our powerful integration creates a comprehensive solution for modern building access management and is a significant step forward in our mission to revolutionize security."
The integration offers end users more options for expanding their physical security system easily and affordably using IP-enabled locks from ASSA ABLOY Group brands Corbin Russwin and SARGENT. The IP-enabled range includes intelligent Wi-Fi locks that connect to a host system through an existing 802.11b/g/n Wi-Fi network. The range also includes IEEE 802.3af compliant Power over Ethernet (PoE) locks that connect to the Local Area Network (LAN) utilizing a single Ethernet cable for both power and data.

IT and security teams can connect their ASSA ABLOY IP-enabled Wi-Fi locks to Genea Access Control without running a single cable. Whether equipping one door or 100, the cloud-based solution helps hospitals, schools, enterprises, and more connect their security, wirelessly. Administrators can sync doors to video, visitor and identity management systems through out-of-the-box integrations. Additionally, users can add access groups, create door schedules and monitor hardware statuses right from a user-friendly, global dashboard.
"The integration of Genea Access Control with our IP-enabled locks makes it even easier to leverage the capabilities of the Genea platform," stated Angelo Faenza, head of US Digital Access Solutions, ASSA ABLOY Opening Solutions Americas. "The ability to bring access control to more doors quickly and efficiently allows facilities to increase security and convenience using an innovative access control management system."
For more information, visit ASSA ABLOY. //
ProdataKey & Turing AI Launch Cloud-Based Access Control & Video Surveillance Integrated Solution
ProdataKey (PDK), manufacturer of cloud access control platform built for mobile, and Turing AI, manufacturer of cloud video surveillance systems and IP cameras, announced an integration that provides users with a 100 percent cloud-based platform.
Integrators can now offer customers a fully scalable video and access control system, an always-current software, embedded cybersecurity and minimal support requirements from IT staff. Integration between the two platforms is turnkey. An access control tab within the Turing Vision software allows administrators to instantaneously synchronize their camera system with a PDK cloud node, thereby displaying all PDK-secured openings within the Turning AI interface. Users can then easily point-and-click to associate specific cameras with each door.
IMAGE COURTESY OF PDK AND TURING AI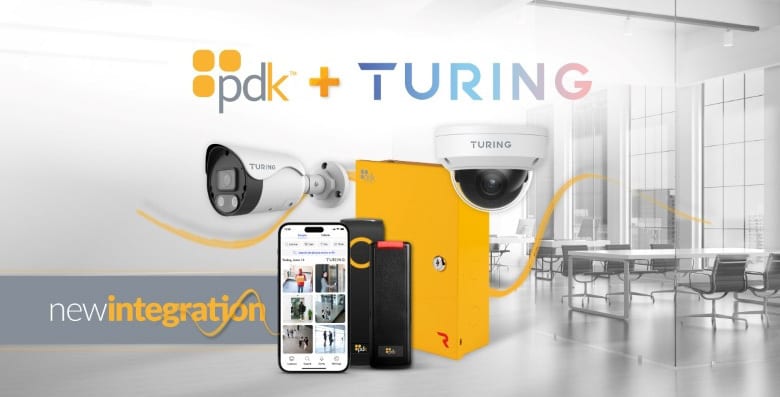 The integration bookmarks video related to access events and allows for soft triggers to automate system responses, like unlocking doors, issuing notifications and instituting a lockdown. Furthermore, it leverages Turing's sophisticated AI algorithms that can provide both live and forensic analysis of video streams.
"Partnering with Turing AI, a company that offers anytime, anywhere access to surveillance video via a cloud solution, provides customers with the perfect complement to our PDK access control system," said Brach Bengtzen, ProdataKey's director of marketing. "This level of accessibility is what the market demands, and our dealers will find exceptional value in making this integration widely available."
Yi Jin, Ph.D., VP of marketing at Turing AI said, "Companies can now secure their businesses like never before. PDK Access Control and Turing Vision provide seamless integration of access control, smart video search, intelligent alerts, remote monitoring and live stream sharing."
For more information, visit ProDataKey or Turing AI. //
Genetec Becomes an Authorized CVE Numbering Authority
Genetec Inc. announced that it has been authorized by the Common Vulnerabilities and Exposures (CVE) Program as a CVE Numbering Authority (CNA).
The mission of the CVE Program is to identify, define and catalog publicly disclosed cybersecurity vulnerabilities. It is sponsored by the Cybersecurity and Infrastructure Security Agency (CISA) of the U.S. Department of Homeland Security (DHS) and is operated by the MITRE Corp. in close collaboration with international industry, academic and government stakeholders.
A centralized system and process for cataloging cybersecurity vulnerabilities helps stakeholders like software developers, device manufacturers and IT teams to rapidly discover and correlate vulnerability information to protect systems against attacks. Information technology and cybersecurity professionals use CVE records to ensure they are discussing the same issue, and to coordinate their efforts to prioritize and address the vulnerabilities resulting in faster early-stage vulnerability management, better coordination and more effective cyber hygiene.
IMAGE COURTESY OF GENETEC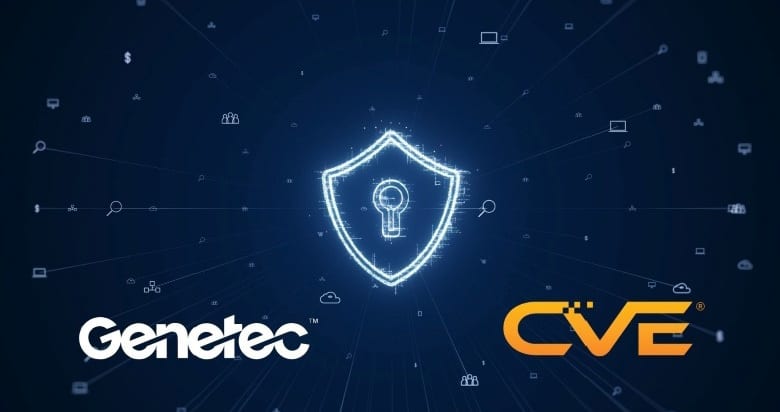 As a Common Vulnerability and Exposures (CVE) program partner, Genetec is authorized to publish CVE Records to communicate consistent descriptions of vulnerabilities. Using these standardized and publicly disclosed CVE Records can result in significant time and cost savings.
"Genetec becoming an authorized CVE Numbering Authority is a reflection of our ongoing commitment to strong cybersecurity practices," said Christian Morin, CSO and vice president of product engineering at Genetec. "Being part of an international community that is relied upon to identify, catalog and publish vulnerabilities allows Genetec to communicate these vulnerabilities so they can be addressed swiftly. This provides our customers with greater assurance that their physical security solutions are protected and held to high cybersecurity standards."
For more information, visit Genetec. //
FieldHub & Affiliated Monitoring Partner to Provide Seamless Integration for Security Systems Dealers
FieldHub, a cloud-based CRM, accounting, and operations platform designed for security system dealers, and Affiliated Monitoring, a provider of live agent life safety monitoring services, announced a partnership that provides new capabilities and an enhanced seamless experience for creating and managing monitored subscriber accounts.
This partnership offers a comprehensive solution for managing operations in a single cloud-based platform. FieldHub's plug-in framework enables easy integration with monitoring center software platforms. FieldHub will wide-launch the new integration with Affiliated Monitoring's API as part of the company's next major release, scheduled for the second quarter of 2023.

"This integration is a true win-win for the entire security system industry ecosystem," said Miles Fawcett, CEO, FieldHub. "Dealers will benefit from an enhanced ability to create and manage their subscribers' accounts through FieldHub's platform while realizing the advantages of Affiliated Monitoring's services."
"We are excited to welcome FieldHub, an established well-regarded platform in the alarm industry, to the family of CRMs integrated into Affiliated Monitoring," said Mike Zydor, managing director, Affiliated Monitoring.
According to Adam Jacobs, president of American Alarms, "We are thrilled with how the FieldHub platform's all-in-one approach has significantly increased efficiency and productivity. We are also delighted with Affiliated Monitoring and FieldHub's collaboration in terms of their joint responsiveness with regards to our feedback, and the demonstratively seamless integration between the two platforms has already shown to offer significant value when it comes to optimizing our workflow."
For more information, visit FieldHub and Affiliated Monitoring. //

Aiphone, international manufacturer of intercom and security communication products, has expanded its portfolio with the launch of a new suite of access control solutions. Known as the AC Series, this new product marks Aiphone's official entrance into a full line of access control products to complement the company's security communication solutions. The product line will include system management software, remote hosting capability, over-door controllers, proximity readers, credentials and more. For more information, visit Aiphone.
IMAGE COURTESY OF AIPHONE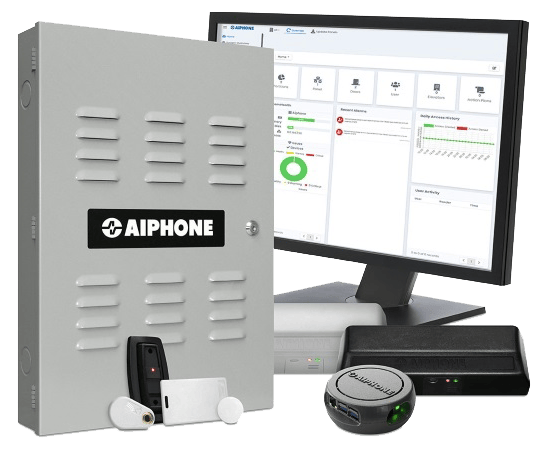 Alarm.com for Business has introduced new commercial offerings including the expanded line of Pro Series commercial-grade power over ethernet (PoE) cameras, third-party camera support, and cell connector for access control. Alarm.com for Business also announced support for third-party camera integrations. Alarm.com service providers can upgrade an existing video system to Alarm.com's unified cloud-based platform and expand it with Pro Series cameras as customers' needs evolve. Cameras using ONVIF and Axis' VAPIX protocol will have plug-and-play connectivity to Alarm.com's cloud through the Pro Series CSVR. The Alarm.com platform unifies video, intrusion, access control and more. For more information, visit Alarm.com.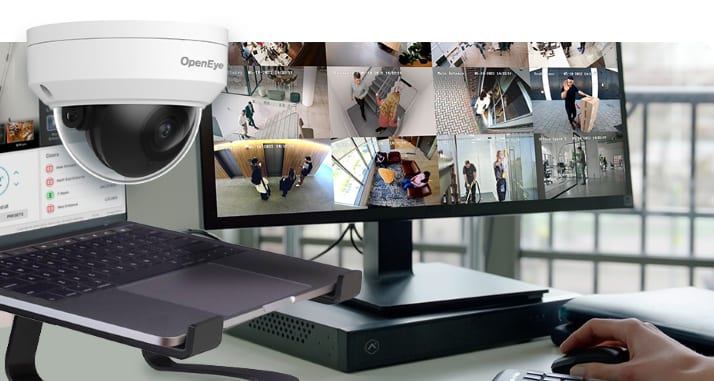 Eagle Eye Networks announced its newly enhanced Enterprise Edition and new AI-powered tools for enterprise businesses. The Eagle Eye Cloud VMS true cloud video surveillance platform is designed to safeguard businesses, while delivering cybersecurity assurance, business intelligence, flexibility and scalability. Eagle Eye Camera Direct Complete connects cameras directly to the cloud with no bridge or extra hardware required. All of the Eagle Eye Cloud VMS features including AI-based Video Search, and Smart Layouts are available with this direct-to-cloud solution. And Eagle Eye Enhanced Enterprise Edition now features AI-powered Smart Layouts, and enterprise tools for device and user management. Complementing the core features of the Eagle Eye Cloud VMS, the newly enhanced Enterprise Edition adds capabilities for the high-stakes security requirements of enterprise businesses. For more information, visit Eagle Eye Network.

Identity One's FIPSlink software is available as a replacement for users who previously relied on HID's pivCLASS Mobile software for handheld verification of TWIC, PIV and CAC (FIPS 201 credentials). HID Global announced that March 31, 2023, would mark the end of support for HID's pivCLASS Mobile Validation software. Many HID mobile solution users have since explored the impact of the announcement on their operations. FIPSlink represents a cost-effective and operationally efficient alternative for existing HID pivCLASS customers. For more information, visit Identity One.

Evolon Technology Inc. announced the market launch of Evolon Insites, a cloud platform that leverages computer vision, AI, and video analytics to quickly and accurately detect, classify, and verify potential threats. Providing real-time threat detection, insightful forensic searches, and long-term video archiving, Evolon Insites is delivered by securely connecting customer-premise video systems to powerful cloud-based analytics and video storage. Because it leverages a pure SaaS model, organizations can quickly scale and apply the service to cameras without the need for expensive AI servers, GPUs, and storage systems. Insites is designed to work in the most demanding outdoor environments, delivering alerts to security operation centers or central stations. For more information, visit Evolon.

Qognify announced an addition to its portfolio of devices supported in its video management software Qognify VMS. The integration includes Pelco's Sarix Value, Sarix Pro 4 and Esprit Enhanced Series. The latest IP camera series from Pelco can be used with Qognify's video solution for corporate and enterprise projects. This increases the overall number of camera models and third-party devices supported in Qognify VMS to more than 6,500. Qognify's Smart Driver also contains a driver for the ONVIF profile S/G/T. For more information, visit Qognify.
IMAGE COURTESY OF QOGNIFY